LinkExchange Member

And Now For The Long-Awaited Arrival Of...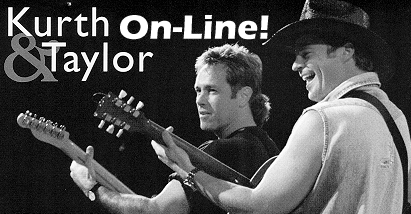 Meet The Band
Kurth and Taylor Sound Clips!
Find Out How To Order K&T's new "Nashville" CD!
Coming Soon: Kurth and Taylor MP3's!!!
Sign My Guestbook
View My Guestbook

This Page Last Updated: May 1, 1998
All graphics have been created, modified, or scanned by Eric Jay Seader.
This site created and maintained by Eric Jay Seader